Pay Per View (PPV) users require to register. You will now be asked to specify (and confirm) your own password. Once selected you will be registered and automatically logged in. You will then see the paypal button. You do not need an account with paypal but can pay directly with a debit/Credit card.

Please try and not mis-type your email address otherwise you will need to register again with your correct email. Your email may already be in our system, please request a new password and the use the Login link on our home page.

Season Ticket (ST) holders do not need to login. You require your Customer Number and postcode to access the stream. Check the FAQs for Season Ticket Holders. Where ST are not valid you will need to register and login as a Pay Per View (PPV) user.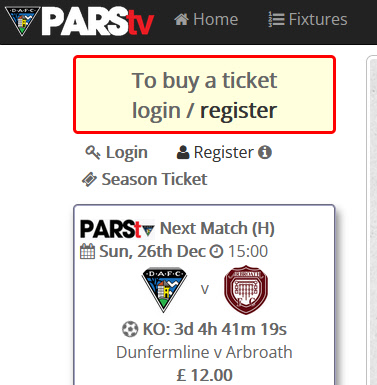 The login form layout requests you to enter your email and password.

Use the New Password buton to request a password.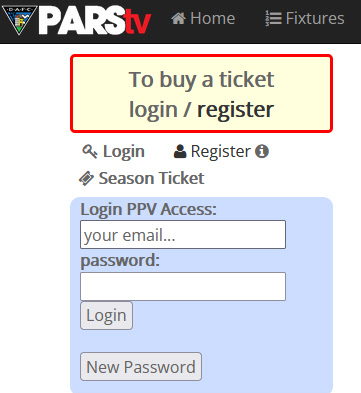 Why is my password not working, I`ve used it all season...

Our platform is also used by other clubs. Perhaps you requested a new password recently. You can use that password emailed to you recently or request a new password again.

Please check your junk/spam folder for the new password email.

if you registered and you are unable to login you may have mistyped your email or your password. Again, please request a new password.

If your email is not recognised then contact online support who can check your registered details.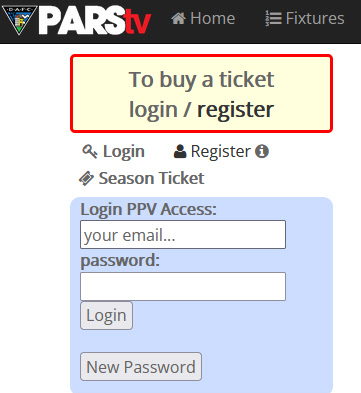 We recently heard from some viewers about an issue with Privacy Badger (note we don`t have any knowledge of this).

one of the browser extensions I use - Privacy Badger - was preventing the video playing. Turned the extension off, and now the game is showing.


Yes. You can login and start viewing the match at any time until the end
of the event.


We normally stream about 45 minutes before kick-off .

We plan to have pre-match video and a half time video for you to watch.


Yes our games are available to watch on demand after the game has finished, normally available from midnight on the website (for 48 or 72 hours).

This is the live recording of the match in some cases with pre-match entertainment. You can use the slider on the video to move past this if you have seen already.